The Voices Initiative
The Voices Initiative was a project committed to understanding the specificity of violence against women in rural and remote areas.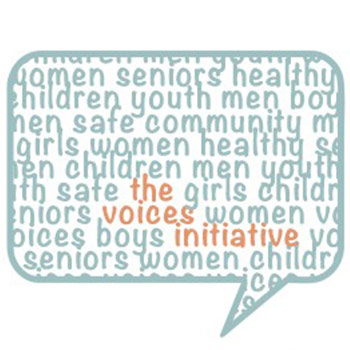 This research project was a collaboration of community members who came together in Caledon and Dufferin to give voice and take action to the issue of violence against women.
One of the main goals was to develop a community plan and model to prevent and respond to violence against women, and to create a proactive prevention model to be used in the community. 
Our Objectives
This project engaged in research, dialogue and community development activities to:
Address the range of institutional barriers and other factors that limit community efforts on the issue of violence against women and girls, including sexual assault, in rural communities and small urban centres.
Build partnerships and collaborations between community stakeholders to identify and respond to the specific needs of women and girls.
Project Partners
Primary Partners
Family Transition Place
Social Innovation Research Group, Lyle S. Hallman Faculty of Social Work
Secondary Partners
Orangeville Police Services
Regional LGBTQ groups
Survivors of Violence against Women (VAW)
Trellis Mental Health
The project was supported by funding from Status of Women Canada.