The Change Project
The Social Innovation Research Group (SIRG) was hired to coordinate The Change Project, a collaboration between the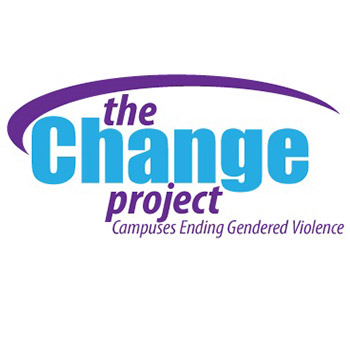 Sexual Assault Support Centre of Waterloo Region (SASC), the SIRG, the Centre for Women and Trans People*, the UW Women's Centre, the Diversity and Equity Office at Laurier, Wilfrid Laurier University and the University of Waterloo. The seeds of this project grew out of a campus-community committee to address gendered violence that was struck at Laurier several years ago as a result of concerns about gendered violence on campus.
Objectives
The goal of The Change Project was to work toward ending gendered violence on campus through transforming the institutional and cultural climate of universities and the community. The project aimed to meet the following objectives:
Engage stakeholders as participants to encourage multiple stakeholder perspectives and to facilitate relationship building within and between the two universities and the community.
Identify the nature and extent of the problem and the variables at each ecological level that impact the problem - Assess institutional response and prevention efforts and discern gaps/needs to address the problem.
Develop evidence-informed recommendations for institutional and community-level changes to prevent future gendered violence against students and better respond to and support those who have experienced, or who are experiencing, gendered violence.
Develop and implement education, prevention, and action initiatives based on identified needs, assets, and promising practices.
The project was designed to meet the objectives through three types of activities: research, relationship building, and community engagement and action. The Project relies heavily on the involvement and leadership of students who were instrumental in initiating the project and who were involved in all aspects of the project. Over 600 students, faculty and community partners were surveyed and/or interviewed for this project. Eleven recommendations were shared with the leadership of Laurier which led to transformational changes in the way Laurier understands and deals with gendered violence on campus.
Funding
In November 2011, SASC responded to a call for proposals from Status of Women Canada to continue this work. With support from Laurier's Diversity and Equity Office and Centre for Women and Trans People* and the Women's Centre at UW, the proposal became one of 21 projects across Canada funded by Status of Women Canada to prevent gendered violence against students. Funding for this project was also provided by Mitacs and the Faculty of Social Work at Wilfrid Laurier University. 
Outcomes
The Change Project is an excellent example of university-community collaboration between SASC and SIRG to work towards ending gendered violence on campus through transforming the institutional and cultural climate of Laurier.
SIRG developed a documentary called It's About Time: Gendered Violence and Minoritized Students at Laurier. This project and documentary has supported extensive educational discussions on gendered violence by faculty, students and the media.
The Social Innovation Research Group specializes in training sessions related to domestic violence, trauma, survivors of war and torture, organizational change, research culture and diversity.
Contact us to discuss training opportunities in your workplace.