Events
CRSP is devoted to discussing research practices and experiences, sharing research findings, and cultivating relationships with multiple, diverse audiences. We host a range of events such as presentations, round tables, workshops, and conferences that provide opportunities for the exchange and co-creation of knowledge among presenters and attendees. While some events are directed toward scholarly audiences, others are primarily oriented to those working outside academia.
A core objective at CRSP is to put actionable information and knowledge into the hands of practitioners, policy makers, and advocates for social change. To achieve this, CRSP hosts community-focused research workshops, symposia, and roundtables. For example, CRSP members have hosted events to exchange knowledge with representatives from various social services, non-profit organizations, police services, and members of the local Brantford community.
We have two recurring talk series: Stories from the Field and Exploring Communication Holistically and Generating Engagement (Exchange).  In our Stories from the Field series researchers discuss experiences collecting data in diverse contexts. This series aims to take audiences behind the scenes so they can hear about some of the challenges and dilemmas that may be encountered in field work and, of equal importance, how these are addressed. Our Exchange series focuses on how research findings can be shared across a range of media (e.g., podcasts, blogs, graphic novels, art). The Centre also regularly hosts a series of research oriented events.
Upcoming Events:
There are no events currently scheduled but stay tuned!!!!
The Status Eligibilities of Racialized Refuge

Abstract
In this talk Kyriakides will present the analytical framework of status eligibilities, explaining how the framework emerged from research pertaining to refugee-host relations. He will elaborate on how the conceptual components of the framework – the eligibility to exist and authority to act – emerge in everyday interactions between 'refugees' and 'hosts' to reveal how the particularities of racialization affect refugee reception.
Speaker
Dr. Kyriakides holds a Canada Research Chair in Citizenship, Social Justice and Ethno-Racialization.
Kyriakides is principally engaged in an in-depth analysis of 'reception contexts' through the application of mixed-methods (including institutional, political, urban and communication/cyber ethnography) to the study of the relationship between geo-politics, public policy related to (anti)immigration and (anti)racism, and the neighborhood negotiation of racialization, nationalism and religious conflict. Kyriakides' work favors a comparative approach 'between groups' and 'between reception contexts'. His work has focused on Europe, North America and the Middle East.
Thursday, February 6 11:30-12:50 SCJ 127
Migration and Human Rights in Mexico in an Era of Securitization: Stories from the Field
Migration and Human Rights in Mexico in an Era of Securitization: Stories from the Field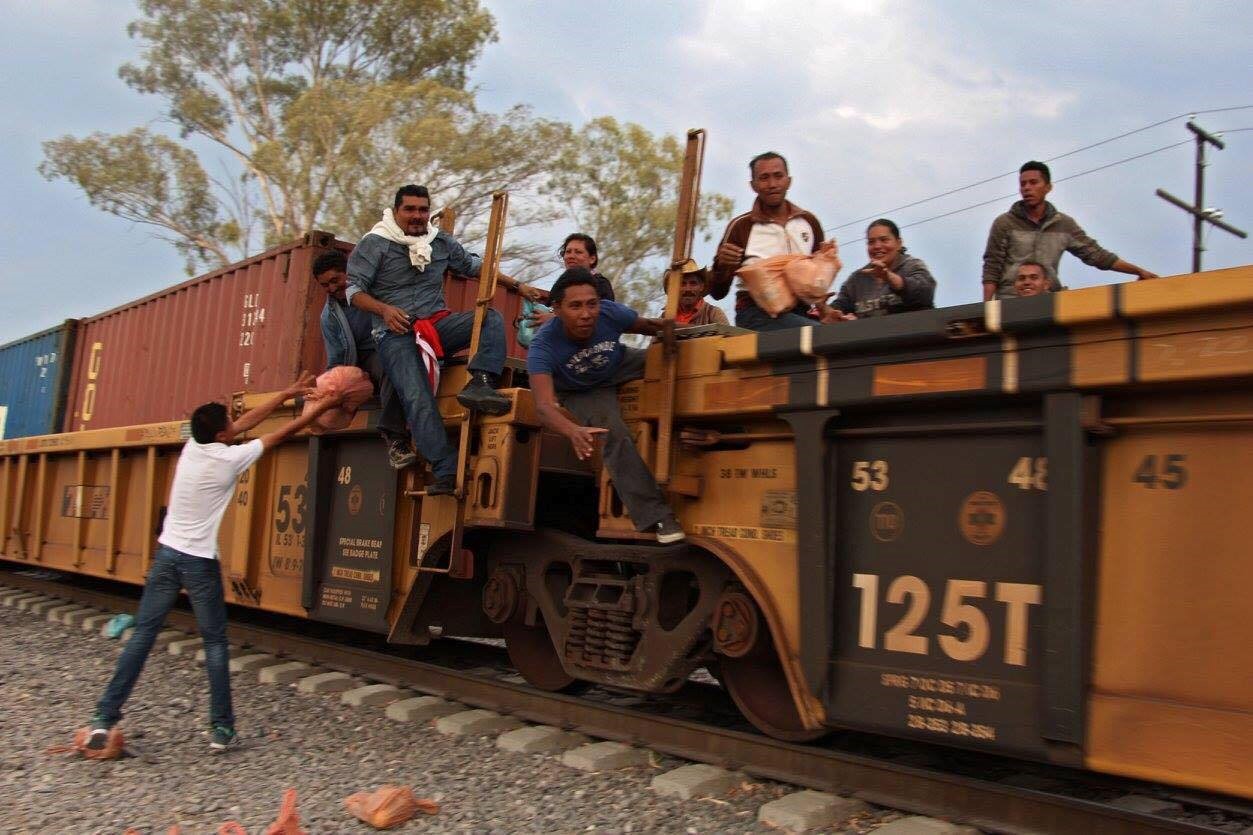 With international asylum policies increasingly framed by a security paradigm as opposed to a framework of human rights, forced migrants often spend very long periods in countries of transit. In the past, crossing Mexico from its southern border with Guatemala to its northern border with the United States was a linear process, largely via a freight train known as "la Bestia" [the Beast]. Conducting research with these vulnerable people was a matter of following Mexico's "humanitarian corridor" of shelters along the rail lines. More recently, the journey through Mexican territory has become fragmented with migrants attempting clandestine journeys through longer, more dangerous routes with the help of people smugglers. During her talk Stacey will present her experiences researching Central American and Africanmigrants in transit and applying for asylum in Mexico. She will discuss research methods in the field, highlighting in particular the challenges of participant recruitment and data collection, as well as the ethics and security concerns involved in conducting research in an increasingly volatile and dangerous setting.
Wednesday, December 4 1:30-3 p.m. OM-207-2 (One Market 207-2)
From the Archives to the Speech Balloons: Creating a Graphic Novel
From the Archives to the Speech Balloons: Creating a Graphic Novel
Monday, Oct. 28, 2:30 to 4:30 p.m. in RCW324
Researchers have begun to use graphic novels to communicate their research findings. Are you curious about how researchers create these graphic novels? Have you ever wondered how researchers go from raw data such as archival materials and interviews to the images and text we see in graphic novels? If so, you'll be interested in Professor Rob Kristofferson's talk in which he will dicsuss how he, and co-author Simon Orpana, created their recent graphic novel, Showdown! Making Modern Unions.