Steering Committee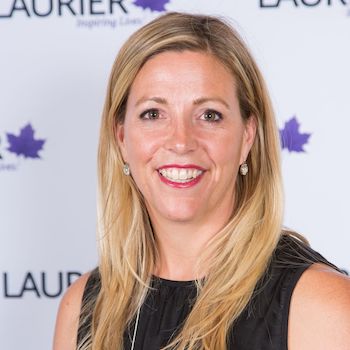 Dr.
Carrie B. Sanders
is Director of Centre for Research on Security Practices (CRSP) and Associate Professor of Criminology at Wilfrid Laurier University. Her research focuses on policing technologies, police intelligence practices, plural policing, gender in policing, and technologically mediated interactions in criminal justice. Using qualitative methods, her research empirically studies how political, economic, organizational, situational and cultural contexts shape and influence policing practices and the use of police technologies. Her research has been published in high impact, international journals such as:
Gender & Society
;
British Journal of Criminology
; and
Policing & Society
and has received national funding by the Social Sciences and Humanities Research Council of Canada. She is a fellow of the Balsillie School of International Affairs. Her new book (with Stacey Hannem, Christopher Schneider, Aaron Doyle and Antony Christensen) is
Security and Risk Technologies in Criminal Justice: Critical Perspective
(2019) Canadian Scholars Press.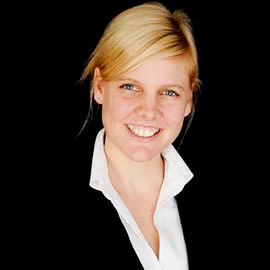 Dr. Bree Akesson is Associate Director of CRSP and an Associate Professor, Faculty of Social Work at Wilfrid Laurier University. Dr. Akesson has a PhD in Social Work from McGill University, as well as Master's degrees in Public Health and Social Work from Columbia University. Her research focuses broadly on the relationship between human security and international social issues, with projects ranging from micro-level understandings of the everyday experiences of war-affected families to macro-level initiatives to strengthen the global social service workforce. With over 15 years of international experience, she has worked in a variety of settings including Afghanistan, Kenya, Chechnya, Ghana, Lebanon, Nigeria, Palestine, and Uganda with organizations such as Bernard van Leer Foundation, International Rescue Committee, Terre des Hommes, and UNICEF. Her research utilizes mixed methods integrating creative place-based approaches with geographic positioning systems (GPS). She is a faculty affiliate with the CPC Learning Network at Columbia University, the Centre for Research on Children and Families at McGill University, and the International Migration Research Centre at Balsillie School of International Affairs. Dr. Akesson is the recipient of several awards including the 2018 Early Career Researcher Award from Wilfrid Laurier University and the 2019 Early Researcher Award from the Ontario Ministry of Research and Innovation and Science. She is the co-author (with Andrew Basso) of the forthcoming book From bullets to bureaucracy: Extreme domicide and the right to home to be published in 2020 by Rutgers University Press. She has guest edited the journals Children and Society and Intervention: Journal of Mental Health and Psychosocial Support in Emergencies.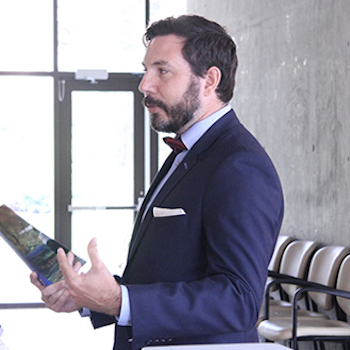 Dr. James F. Popham is an Assistant Professor in the Department of Criminology at Wilfrid Laurier University, and Strategic Community Research Liaison at CRSP. Dr. Popham has a PhD in Sociology, focusing on Criminology, from the University of Saskatchewan (2016). His research focusses on two distinct areas: community-based knowledge development and digital criminology. During his career, he has worked as a community scholar with notable organizations such as the Community-University Institute for Social Research and the Centre for Community Based Research to conduct program evaluation and strategic development for a number of agencies across Canada. This has included partnerships with Provincial and Regional Governments, First Nations and Tribal Authorities, and NGOs including local United Ways and Community Foundations. He has also recently acted as an expert advisor to the United Nations Office on Drugs and Crime's Education for Justice (E4J) cybercrime module, presenting his work in Vienna (Austria) and Tbilisi (Georgia). Dr. Popham is an Affiliate Member to the Laurier Institute for the Study of Popular Opinion and Policy, Research Co-ordinator for the Brant Community Foundation, and a Program Developer with the Centre for Public Safety and Well-Being. He is the co-editor of a volume on social control, available through Fernwood press in 2020, and a forthcoming textbook that focuses on Cybercrime in Canada, under development with the Oxford University Press. Dr. Popham is also author or co-author on more than 30 publications.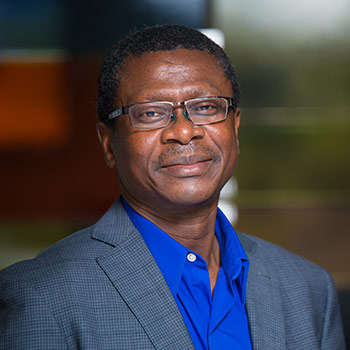 Dr. Robert Ame is Associate Professor of Human Rights and Criminology at Wilfrid Laurier University, Canada. His research interests in human rights include Truth and Reconciliation Commissions (TRCs) and Children's Rights. His work in criminology focuses on the Youth Justice System in Ghana, Crimes Against Humanity, and Restorative Justice. Dr. Ame's current major research project examines the impact of bi-directional North-South International Service Learning (ISL) programs on host communities in the South. This project is a case-study of the fully-funded Laurier-Ghana Partnership project developed by Dr. Ame and other colleagues at Laurier involving three universities and multiple NGOs in Ghana. His publications have appeared in academic journals such as the
Contemporary Justice Review,
Journal of Global Ethics,
Journal of Family History
;
Canadian Journal of Law and Society
;
International Journal of Children's Rights; and the Canadian Journal of African Studies
and as chapters in books.  He is co-editor of two books: lead co-editor of
Children's Rights in Ghana: Rhetoric or Reality?
(2011), which was published by Lexington Books and co-editor of
Childhoods at the Intersection of the Local and the Global
(2012) published by Palgrave McMillan.
Dr. Jessica Braimoh is an Assistant Professor in the Department of Social Science at York University. Her research investigates the role of public institutions in supporting and regulating the lives of people and communities experiencing marginalization and social exclusion. She has published her work in 
Critical Sociology, The Journal of Sociology & Social Welfare
, S
igns: Journal of Women in Culture and Society, the Canadian Journal of Public Health
,
PLOS One, 
and
 Social Science & Medicine. 
Guided by principles of social justice, her work seeks to uncover the ways that inequality is perpetuated and maintained.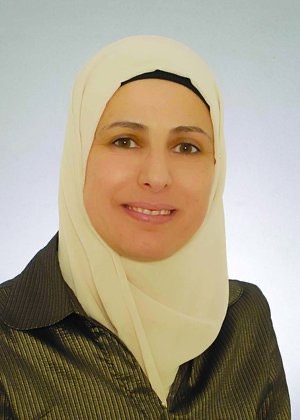 Dr. Nuha Dwaikat Shaer is a lecturer in the Faculty of Social Work at Wilfrid Laurier University. She holds a BSc in Architecture from An-Najah University (Palestine) and an MSW from McGill.
Nuha's broad research agenda focuses on community development and access to social services in marginalized and colonized zones, rooted in a commitment to human rights and social justice. Her interdisciplinary approach lies at the intersection of international development studies, settler colonialism, human right and political geography. Her current research studies the politics of deliberate home destruction by military violence, securitization of human rights, community resilience in settler colonial contexts and its impact on human security.
Her PhD research "Challenging Spatial Oppression and Denied Housing Rights in so called Area C/ Palestine" explores the complexity of exercising housing rights in Palestine as a colonized zone. This study contributes to an improved theoretical understanding of housing rights in conflict zones. In this study Nuha offers a new understanding of deliberate home demolition that goes beyond the narratives of destruction, its impact on the inhabitants and the notion of victimization by focusing on people's agency and community resilience to challenge spatial oppression and denied housing rights. This study provides insights for policymakers, civil society and human rights institutions to promote housing rights and resilience for vulnerable populations in long-term conflict zones.
Nuha worked as a Research Coordinator of the SSHRC-funded "Recruitment and Placement Agencies: Silent Partners in Migrant Employment" project, with a focus on immigration/refugee policy, human and labour rights for im/migrant workers in Canada.  Also, Nuha worked as the co-coordinator of the Community Service Center (CSC)'s Housing Rehabilitation Program in Palestine and as a social consultant for the Energy Research Center in their projects that aimed to provide marginalized communities in the West Bank with electricity through solar panels, in which she used her expertise in architecture and social work to actively address the housing challenges for marginalized populations in her community.
During her studies, Nuha won several awards and scholarships, including the International MSW Graduate Fellowship provided by McGill University, CIDA and Québec Ministry of International Relations; Hazeldine Smith Bishop Fellowship and Graduate Excellence Award in Social Work, McGill University; The Global Supplementary Grant and the Civil Society Scholar Award, Open Society Foundations; Margaret McNamara Memorial Fund (MMMF), World Bank; Québec Merit Scholarship for Forgien Surdents (programme de bourses d'excellence pour étudiants étrangers-DS) and FRQSC post doc, FRQSC)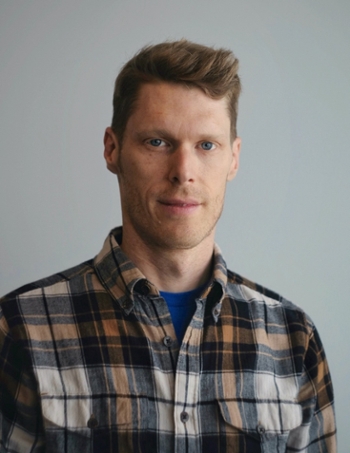 Dr. Adam Molnar is Assistant Professor of Sociology and Legal Studies at the University of Waterloo, where he is also a member of the Waterloo Cybersecurity and Privacy Institute. He completed a postdoctoral fellowship at the Queen's University Surveillance Studies Centre (Canada), and his PhD at the University of Victoria (Canada). His research interests include the emergence of new surveillance technologies and investigative techniques in practices of law enforcement and security intelligence to understand how these practices shape civil liberties, security, privacy, accountability, and social inequalities. Drawing on security studies, science and technology studies, critical social theoretical frameworks, and using qualitative and computational social science methods, he provides in-depth empirical analyses of the socio-technical and legal relations that shape human security practices. More recently, Dr Molnar has completed projects on direct-to-market consumer spyware monitoring technologies in domestic environments. His research has been published in international journals such as British Journal of Criminology, Policing & Society, Critical Criminology, the International Journal of Communication, and has received funding from the Office of the Privacy Commissioner of Canada and the Australian Consumer Communications Consumer Action Network. Prior to returning to Canada in 2019, Dr Molnar was in the Department of Criminology at Deakin University in Australia, where he was also serving as Vice-Chair of the Australian Privacy Foundation.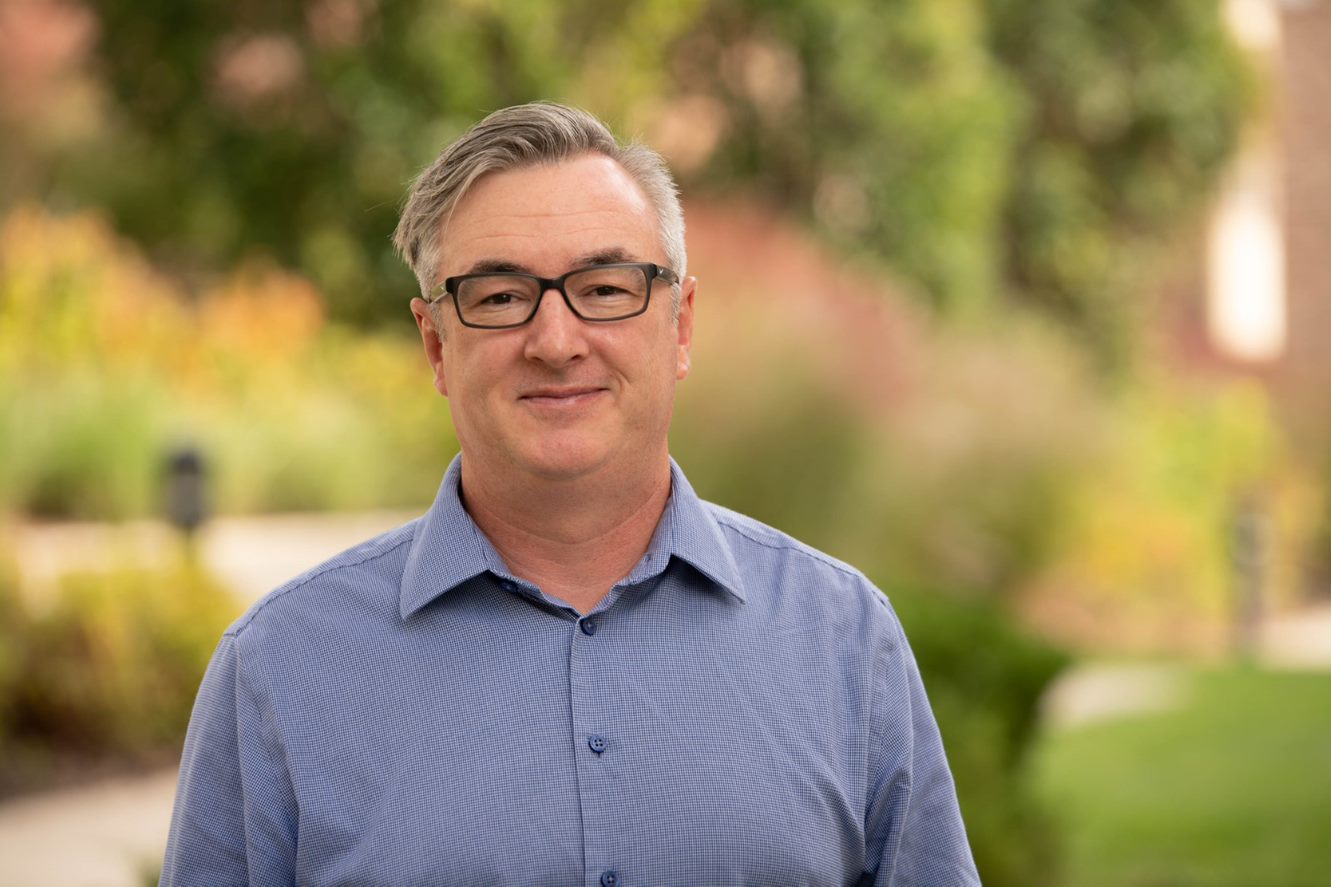 Dr. Shane Dixon is an Assistant Professor of Leadership at Wilfrid Laurier University.