Centre for Research on Security Practices
How do we define security? Does security mean increased surveillance and weaponization? Is it the feeling of home and belonging? Who deserves security, and how is this state of security realized at both local and national levels? And how may these definitions of security be at odds?
Security is a broad and often contested term, which nonetheless dominates both public discourse and the policy landscape. While this definition remains in flux in the face of emergent issues such as health pandemics, migration, war, homelessness, income disparity, and other forms of marginalization, it is nonetheless critical to understand security as a means to generate connections between practices and experiences of security and securitization.
The United Nations Development Program (UNDP) provides a framework for defining "human security" as a freedom from fear, want, poverty and despair, and the work of the Centre for Research on Security Practices (CRSP) both engages and extends this definition. We do so by thinking through global and state-level practices of security and securitization that uphold structural forms of power and which, somewhat paradoxically, leaves particular populations vulnerable. CRSP takes this tension as the heart of its work and the place through which a more fulsome and productive notion of security may be generated. We do so not only through traditional academic methods, but also through the use of innovative and applied methodologies.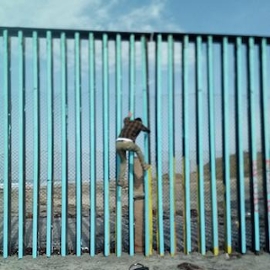 Research Themes
CRSP is comprised of four substantive research themes that are connected by the practices and experiences of security: 
technology
spaces
populations
brokers
We recognize that security must:
be culturally relevant and defined at the local level;
include an understanding of the technologies and activities used in the pursuit of security;
requires an understanding of the perceptions and experiences of security practices;
involve developing a local, intimate understanding of technologies, individuals, and groups in a range of contexts and activities.
CRSP is committed to enhancing scholarly research as well as influencing policy, practice, and social change. CRSP works with researchers across multiple disciplines and institutions, as well as government, industry, and community stakeholders.
CRSP is positioned to be a global leader for empirically grounded research that explores a broad range of practices and experiences of security at local, national, and international contexts. CRSP will be a leader in student training in security research and community engagement.
CRSP provides empirical insights into questions arising from the practice and experience of security. CRSP fosters a collaborative and interdisciplinary space that encourages innovative research, and provides appropriate governance and oversight that promotes equality and inclusiveness.
CRSP projects and members are united by a commitment to our values of:
Producing high-quality, inter-disciplinary research.
Methodological and ethical rigour in all research.
Ensuring high quality student involvement and training.
Community engagement.
Responding to community needs.