Student Placements
Since 2003, undergraduate, master's and PhD students have been welcomed into the Social Innovation Research Group (SIRG) collective as practicum students and researchers seeking to hone their skills and contribute to community-based research within the Kitchener-Waterloo community and beyond. Each semester, SIRG work closely with the Faculty of Social Work field office to welcome a select number of students who are seeking an innovative, didactic and creative learning opportunity.
What Sets Us Apart
Student placements distinguish themselves from research assistant roles in that they allow practicum students to be embedded in the day-to-day operations of the projects for which SIRG is responsible. Students actively participate in the design, execution and delivery of all research and community development projects. Students are also encouraged to contribute their own ideas for research and community development, which are then nurtured by the SIRG team.
In the past, students have worked locally and provincially on projects with diverse populations (i.e, with survivors of war and torture, survivors of gendered and sexual violence, sex trade workers, etc.). Students learn a variety of skills in the SIRG incubator, including: transcribing, data analysis, report writing, grant writing, public speaking, conference organizing, networking, community development, and multiple other forms of community engagement. 
Our Philosophy
The philosophy that guides the SIRG team is that public intellectuals should be of service to the communities in which they operate. Students avail their expertise and skills to a host of community groups, partners and funders with whom SIRG interacts on a daily basis.
The SIRG placement is highly sought after, and as such, prospective students are encouraged to reach out to the Director, Ginette Lafrenière (glafreniere@wlu.ca), to explore the possibility of a practicum experience.
Meet Our Students & Team Members
Rachel Yavnai, 2023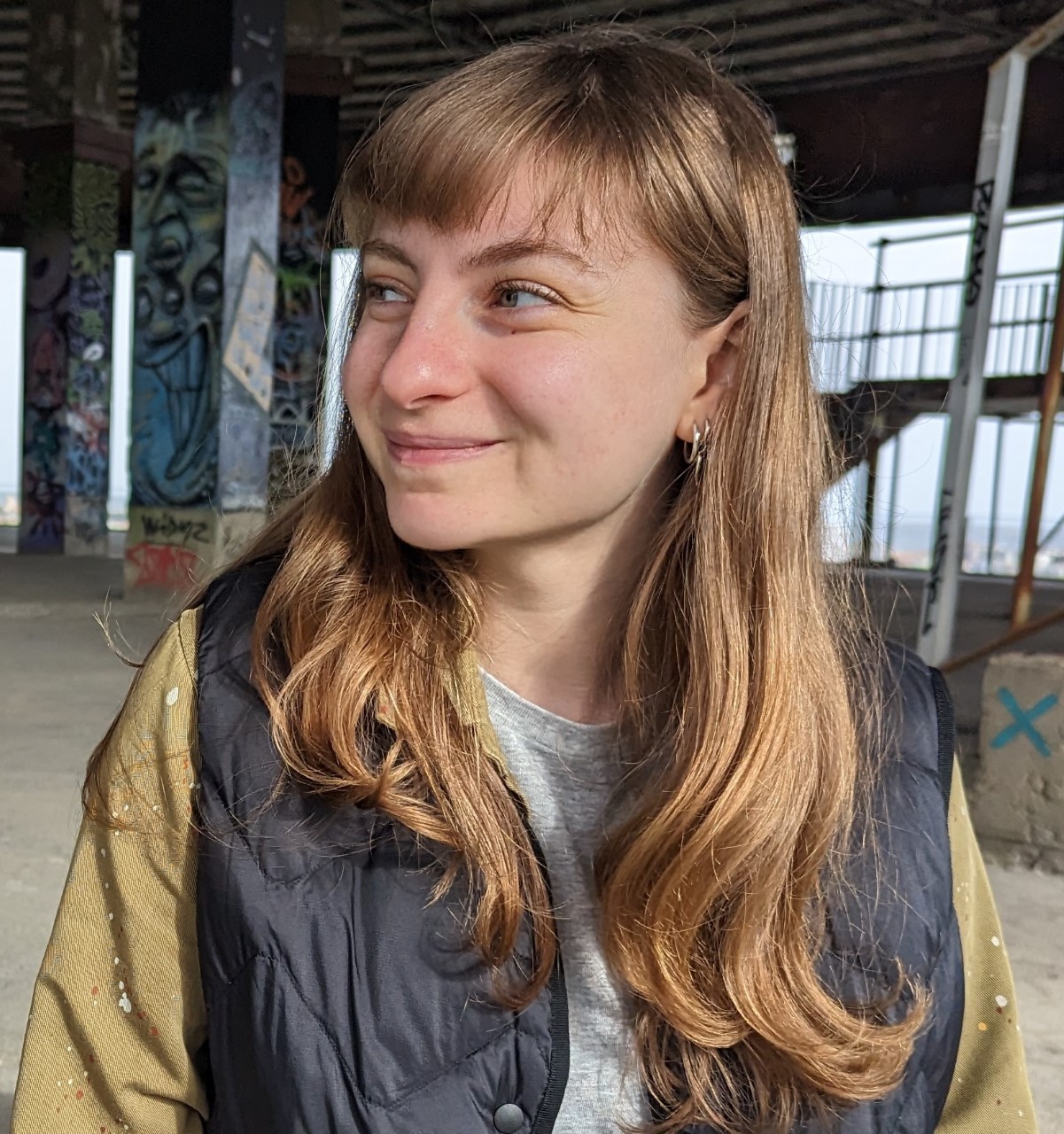 Rachel joined the team in 2020 as a research assistant, and quickly found her footing as the Research Coordinator upon the completion of her MSW degree. Rachel was instrumental to the research centre operations throughout and beyond the COVID-19 pandemic, writing grant proposals, liasing with community partners, executing knowledge mobilization strategies, supervising placement students, conducting program and service evaluations, and facilitating workshops. Later, as the Associate Director of Research & Community Projects, she managed over a dozen thematically rich qualitative/mixed methods research projects, utilizing frameworks of UCC and CBPAR. 
Utamika Cummings, 2023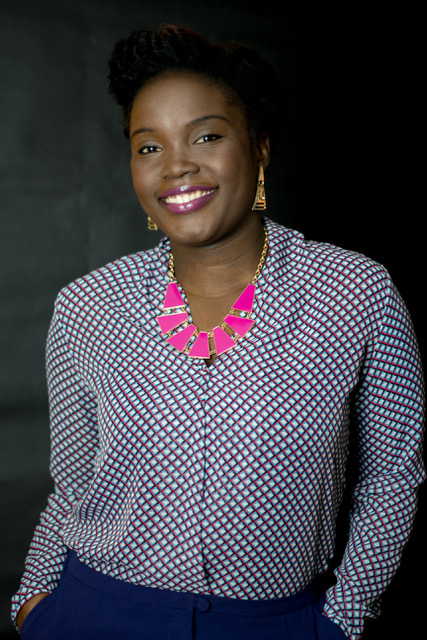 Utamika joined the team in 2022 as the EDI Project Coordinator. Utamika is a registered Social Worker with a passion for community development, project management, capacity building, teaching and learning. She has spent the past twenty (20) years developing her education and technical skills in the field of social services/community development, capacity building, program planning and management, youth employment programs delivery and evaluation at the not-for-profit level and post-secondary institutions. In these spaces from Georgetown, Guyana to Toronto, Canada, Utamika provided program management, one-on-one and group-based program facilitation, financial management, human resource management, workshop and capacity building, teaching, curriculum development, networking and partnership maintenance. She has managed to break barriers, implement a culture of advocacy and capacity building within internal and external spaces while demonstrating a servant and transformational leadership approach in building networks and sound relationships in the workplace and community.
Christine Gilles, 2023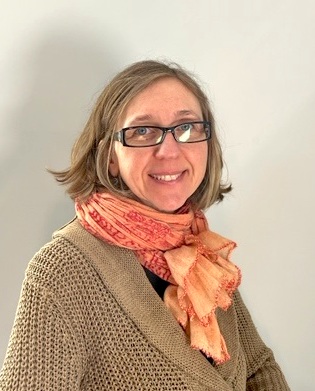 Christine is a daughter, sister, friend, partner, mother, lifelong student, and nature and art lover. She came to Canada 15 years ago and has been mainly working in the mental health sector. Currently in her first year of the MSW, Christine's background lies in public health, program coordination, and health and mental health promotion. Christine is grateful to be doing this MSW and to be in placement with SIRG as she is immersed in research and evaluation projects involving various communities and topics.
Brittanie Hinzmann, 2023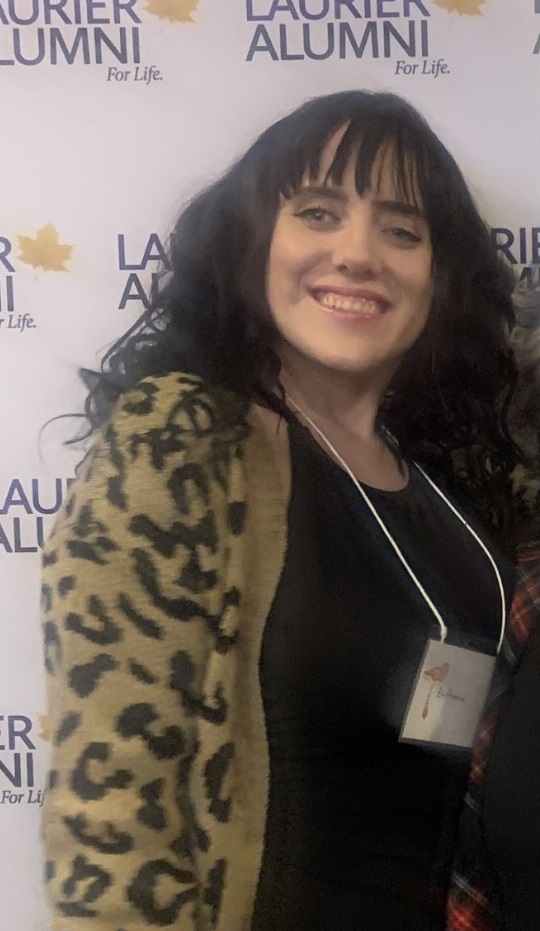 Britt completed her BSW at Laurier in 2023, she completed her undergraduate placement with SIRG. She is currently a candidate in the MSW program at Laurier. She has worked with Indigenous communities, and has a passion for community development and research stemming from her placement. 
Maggie Mawerera, 2021
Maggie completed her Master of Social Work degree at Laurier in 2022. She has a background working in the VAW sector, and aims to expand her scope of practice to include child welfare with a focus on immigrant children. Currently, with the support of SIRG, is developing a social entrepreneurship project with a group of women in Zimbabwe.
Brittany Bruce, 2020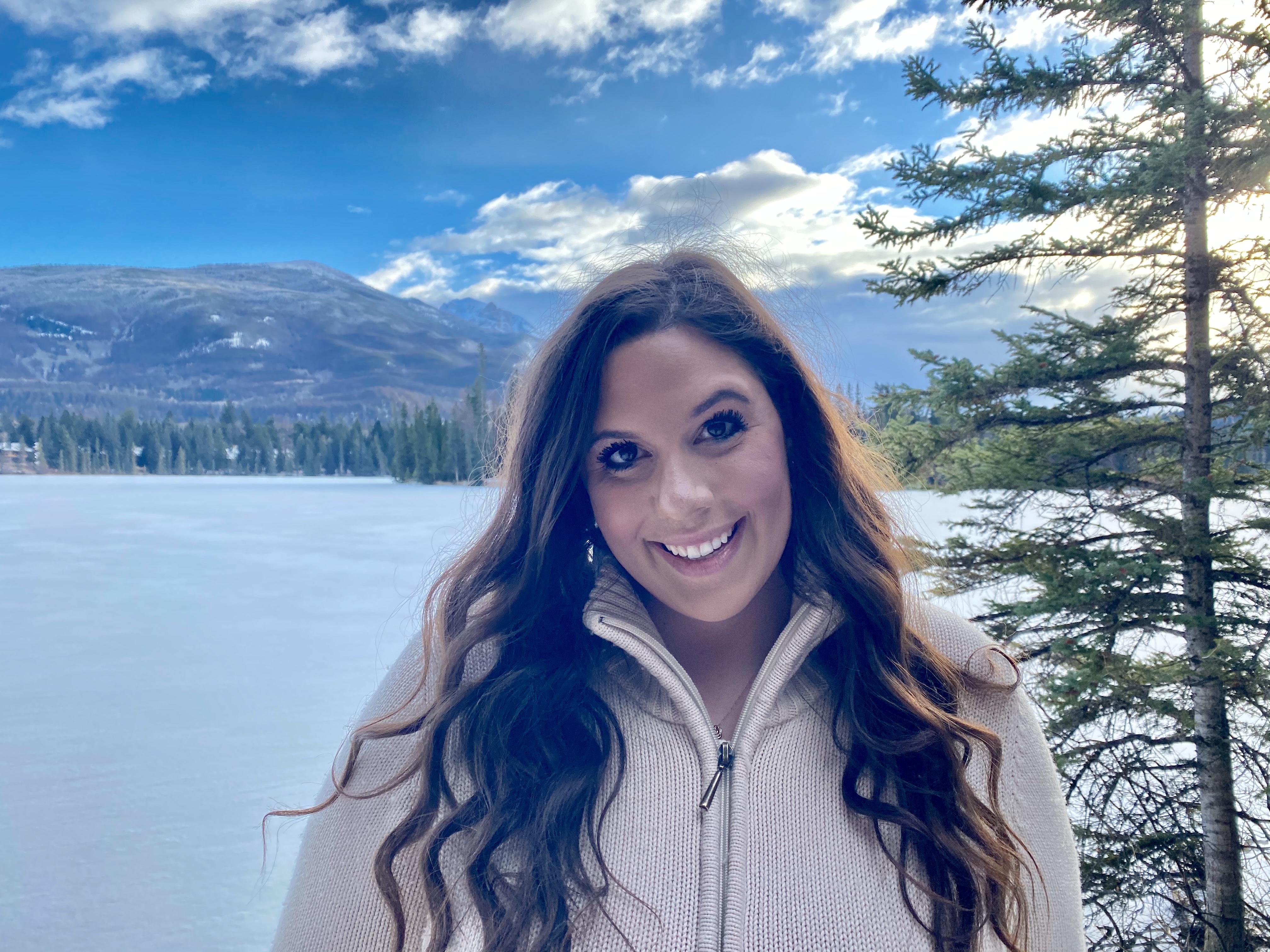 Brittany completed her Master of Social Work degree at Laurier in 2021. She has a background in clinical practice with a focus on substance use, military-related trauma, and child welfare. In her placement role, Brittany developed skills in research, leadership, community organizing, and accommodating remote work. Brittany now works as a Mental Wellness and Addiction Recovery Specialist for the Government of Northwest Territories.
Tristan Fassel, 2019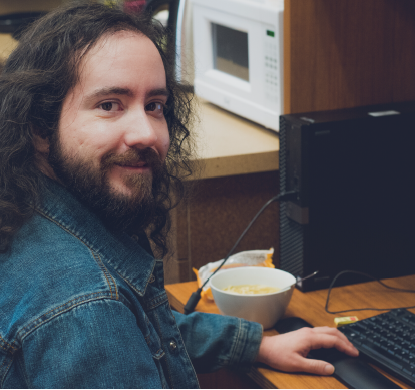 Tristan completed their Master of Social Work degree at Laurier in 2021. Though they had planned to dive into private counselling after graduation, their experiences with community development at SIRG set their feet on a path that has led to full-time work in program development for disabled adults at Extend-A-Family Waterloo Region. 
Christina Li, 2019
Christina completed her Master of Social Work degree at Laurier in 2020, and is now a registered social worker. She aims to develop a peer support practice for adults with ADHD.
Nataliya Myssechko, 2018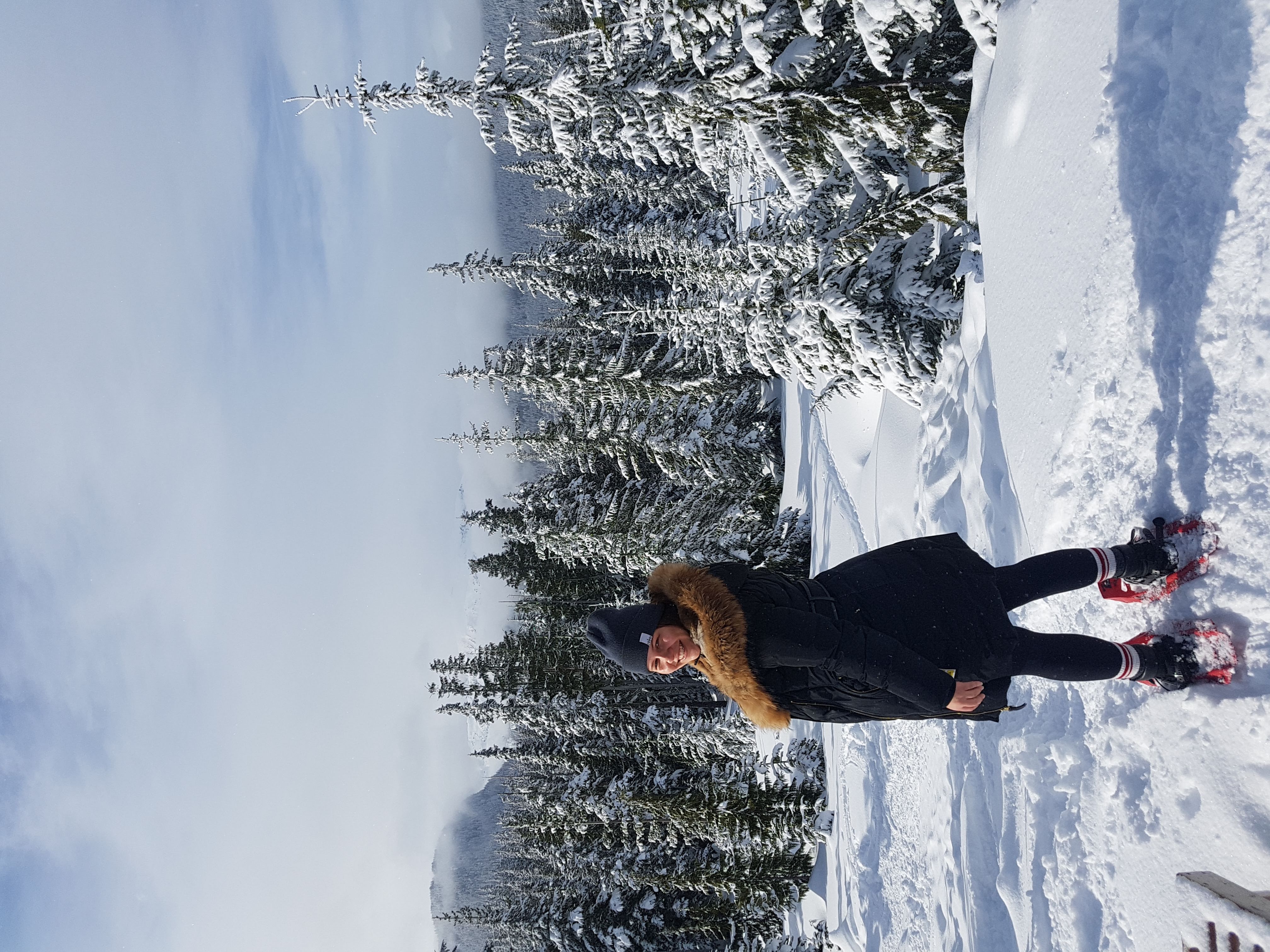 Nataliya completed her Master of Social Work degree at Laurier in 2020. She currently works as a Clinical Social Worker on Vancouver Island, BC.
Racheal Kenworthy, 2018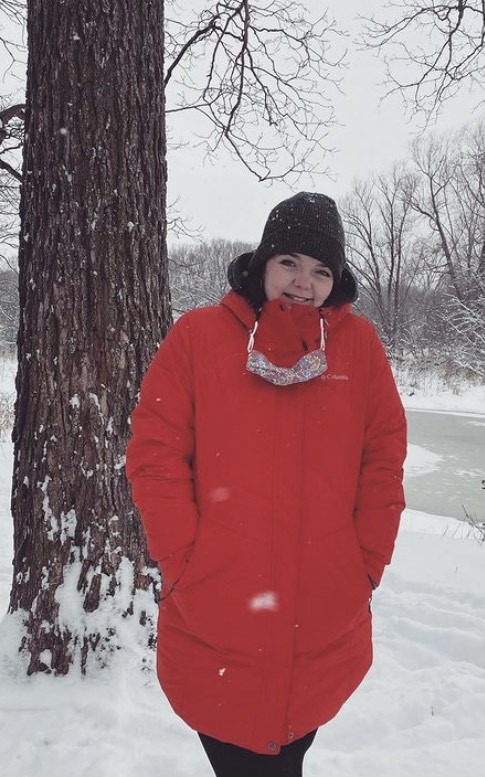 Racheal completed her Master of Social Work degree at Laurier in 2020. Currently, Racheal is a clinical social worker in a private therapeutic practice.
Amal Qutub, 2017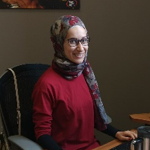 Amal completed her Master of Social Work degree at Laurier in 2018. She currently works as a clinical social worker in a private therapeutic practice.
Brianne Hollingsworth, 2015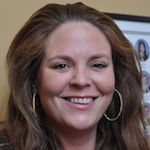 Brianne worked on the policing project Uncomfortable Contradictions funded by the Ministry of Justice. Brianne coordinated more than 60 interviews with special constables, local police, students, professors and administrators, which explored the strengths and challenges of reporting gendered violence on our campus. Upon graduation, Brianne worked as the program lead, Investing in Women's Futures, YMCA Immigrant Services and is presently working as the employment equity coordinator in Laurier's Diversity and Equity Office.
Esther Amoako, 2015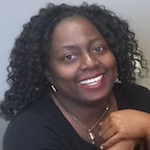 Esther is currently a PhD student in the Faculty of Social Work.
Nathan Metzger, 2015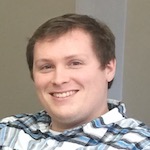 Nathan completed his Master of Social Work degree at Laurier in 2016. Nathan is currently working at the Region of Waterloo.
Jen Gordon, 2015  
        Jen worke
d with our research group for a number of years as the Project Coordinator. Jen is currently working as the Director of Advocacy at YW Kitchener-Waterloo.  
April Turner, 2014 (Left) and Sonia Meerai, 2015 (Right)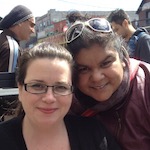 April was a placement student from Laurier's Master of Social Work program. April was hired full time as the project coordinator for the SSHRC-funded Post Shelter Experiences of Survivors of Intimate Partner Violence Project. April is currently working at a women's shelter in Hamilton, ON.
Sonia was a placement student from York University. Sonia coordinated the delivery of the Diversity Matters series of workshops sponsored by the Local Health Integration and offered assistance to multiple health and social service organizations in the region. In addition, she coordinated several research projects relative to the economic integration of new Canadians in Ontario's economy. Sonia is currently an Assistant Professor in the Bachelor of Social Work (BSW) program at Laurier's Brantford campus.
Jenny-Flagler George, 2014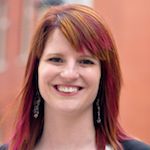 Jenny-Flagler has a PhD in Sociology from the University of Waterloo. Jenny was a postdoctoral researcher at SIRG who worked on the sex trade worker research project and is currently employed as the Associate Director of Strategic Initiatives, Office of the Vice-President Academic & Provost, University of Waterloo.
Lori Buchnea, 2014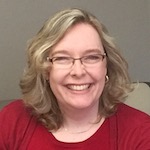 Lori is currently working in the Department of Social Development Studies at the University of Waterloo.
Jaqueline Frias, 2014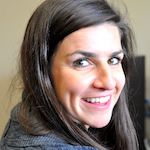 Jaqueline is currently self-employed as a professional trainer and life coach.
Lauren Burrows, 2013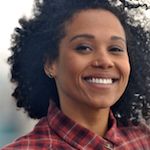 Lauren came to us from Laurier's Department of Women and Gender Studies as a placement student and then was hired as a research assistant. Lauren coordinated several dossiers relative to violence against women. She was instrumental in gathering data for The Change Project, which influenced the ways in which the Laurier administration addressed gendered and sexual violence on our campus. Lauren is presently employed as the Education and Inclusion Coordinator for the Centre for Student Equity, Diversity and Inclusion at Laurier's Brantford campus.
Amber Robertson, 2013
Amber currently works as a Social Planning Associate at the Region of Waterloo. Amber was instrumental in organizing various celebratory events in tandem with SIRG community partners.
Mike Voisin, 2012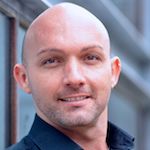 Mike is currently doing research on sexuality and diversity in the LGBTQ+ community.
Sandy Hoy, 2012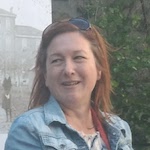 Sandy was a doctoral candidate in Laurier's Faculty of Social Work when she joined the SIRG team. Sandy coordinated multiple research projects and supervised dozens of research assistants and practicum students. She worked on grant proposals and was the lead researcher on the House of Industry and Refuge project. Sandy is currently an Assistant Professor in the School of Social Work at Laurentian University in Sudbury, ON.
Josh Hulley-Carroll (top of image) and Katrina Pearson (bottom of image), 2017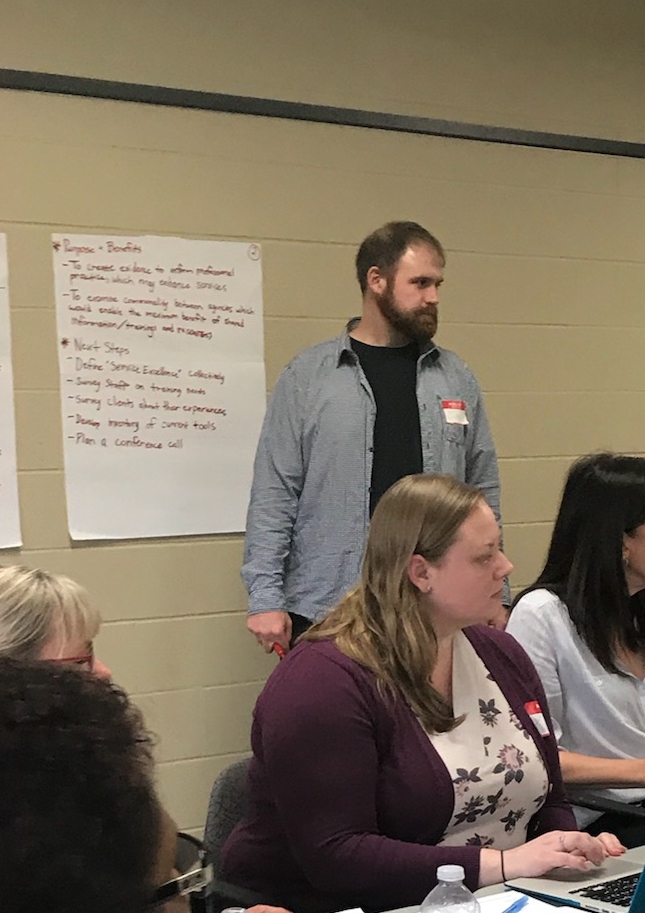 Josh and Katrina were both placement students in 2017. Upon graduation, Josh moved to Ottawa to work as a hospital social worker, and Katrina aims to continue working in the area of child welfare.