Everyone Dies Project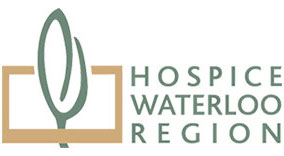 The 'Everyone Dies Project': Assessing Volunteer Recruitment and Retention in Region of Waterloo Hospice Contexts is a research study led by Principal Investigator, Dr. Cheryl-Anne Cait, and Co-applicant, Dr. Ginette Lafrenière, and in partnership with the Hospice of Waterloo Region. Funded by the Social Sciences and Humanities Research Council (SSHRC), this research study explored the implications of societal factors that impact the volunteers at the Hospice of Waterloo Region and how the organization can recruit and retain volunteers in the Region's changing demographic. 
Our research was guided by the following questions:  
How are social, ethnic and demographic changes affecting traditional concepts of hospice volunteering? 
How has the volunteer experience affected volunteer perceptions of end-of-life transition?
Along with a number of Manulife Centre for Community Health Research (MCCHR) placement students and research assistants, we conducted interviews and focus groups with hospice volunteers, hospice staff, rural communities and key informants from ethnocultural communities in Waterloo Region. Participants spoke about transformational change through volunteering at Hospice of Waterloo Region and a lifelong dedication to volunteering. Interviews with key informants from ethnocultural and rural communities taught us about the need to demystify hospice services, understand gatekeeper agency issues, as well as the specificity of rural communities. 
As a result of this collaboration, a short documentary was produced as a tool for the hospice to recruit community-based volunteers.