Seminar Series and Events
The CN SCM Distinguished Speaker Series hosts speakers from a variety of backgrounds. If you would like to receive an email invitation to future speaker events, please contact Shailendra Jha at sjha@wlu.ca. 
Upcoming Seminars and Events
World Class Supply Chain Management Summit - May 8, 2019
Be Among the World's Most Prestigious Supply Chain Leaders
Event: Supply Chain Management Summit
Date and time: May 8, 2019 from 7:00 a.m. to 2:00 p.m.
Location: Granite Ridge Golf Club, Milton, ON
The World Class Supply Chain Summit is an important annual industry-academic event – one that contributes to our collective understanding of a critical business function at a time when the economic future is more uncertain than ever.At this one-day summit, outstanding speakers, panelists and leaders discuss the future of supply chain and logistics, both in Canada and beyond.
 
The World Class Supply Chain Summit delivers practical insights on how challenges can be overcome and insight into how opportunities to improve your supply chain practices can be harnessed.
Register for World Class Supply Chain Summit 2019
Choose the topics for this year's panel discussion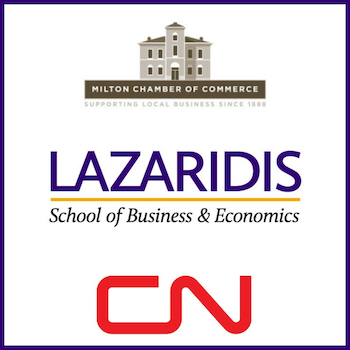 Supply Chain Industry Panel Discussion
Supply Chain Industry Panel Discussion
Event: a panel discussion on "Future of Supply Chain", organized by the Laurier Centre for Supply Chain Management and the Supply Chain Management Association, Ontario.
Date and time: March 22, 2019 from 8:45 a.m. to 10:30 a.m.
Location: LH1009 (Lazaridis Hall), Wilfrid Laurier University, Waterloo
Supply chains and their management are undergoing transformation through the impact of new technologies. This is an exciting time for students to consider supply chain related careers, and our panelists will share their knowledge and insights to this end.

PANEL:
Kevin Whibbs, Senior VP, Supply Chain, Loblaws
Tanya Bischoff, Director, Supply Chain, NORTH
Shauna Mcmillan, Director of Marketing, Domestic Intermodal, CN
Pamela Ruebusch, CEO, TSI Group Inc.
Kevin Radford, Manager, TMMC
Moderator: Bernie Uhlich, Managing Director, Uhlich Associates Inc.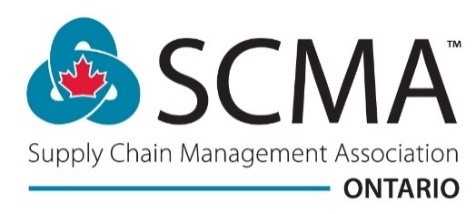 Tom Peters
Implementing an Analytics Capability in a Business Context
Speaker: Tom Peters
Date and time: Nov. 2, 2018 from 11:30 a.m. to 1 p.m.
Location: LH1009 (Lazaridis Hall), Wilfrid Laurier University, Waterloo
As a partner in Deloitte Canada's Strategic Analytics and Modeling service line, Dr. Tom Peters is an expert in the application of advanced analytics and marketing sciences to help clients drive profitable revenue growth. Tom's specific area of focus is to help clients drive value to their organization through better pricing strategy, price setting, pricing policy management, and continuous margin monitoring.
Tom's practice is focused on helping clients apply analytics to all aspects of their pricing operations and helping them think through strategic pricing decisions that improve margins. To that end, organizations that take advantage of their own data eco-system and make the required investments in data management, technology, processes and methodologies, will reap long-term rewards.
Philipp Afèche
Ride-Hailing Networks with Strategic Drivers: The Impact of Platform Control Capabilities on Performance
Speaker: Philipp Afèche
Date and time: Oct. 19, 2018 from 11 a.m. to 12:30 p.m.
Location: LH4114 (Lazaridis Hall), Wilfrid Laurier University, Waterloo
Professor Philipp Afèche is on the Operations Management faculty. His research studies revenue, operations and supply chain management issues, focusing on pricing, service design and response time management problems. Philipp is publishing in premier journals such as Management Science, Manufacturing and Service Operations Management, and Operations Research. He served as an expert for the U.S. National Research Foundation and the Israel Research Foundation. He is member of the Institute for Operations Research and the Management Sciences and chaired the Service Management Special Interest Group of the Manufacturing and Service Operations Management Society (2009-2011).
Frederik Odegaard
Stacking the House: Capacity Based Revenue
Speaker: Frederik Odegaard
Date and time: April 13, 2018 from 11 a.m. to 12:45 p.m.
Location: LH2064 (Lazaridis Hall), Wilfrid Laurier University, Waterloo
Fredrik Odegaard is an associate professor of Management Science at the Ivey Business School, with cross-appointment at the Department of Applied Mathematics, Western University. He received his PhD from Sauder School of Business at University of British Columbia, dual Master's degrees in Operations Research and Statistics from Stanford University, and a BSc in Purchasing and Logistics Management from Arizona State University. While at Ivey Business School he has developed several courses and taught extensively across the MBA, MSc, PhD and HBA programs.
Prior to his academic career Dr. Odegaard worked as a Supply Chain consultant for i2 Technologies and programme director at RR Institute of Applied Economics. Dr. Odegaard's research focus and expertise spans Revenue Management and Health Care Operations. His research has been published in academic journals, such as Production and Operations Management, European Journal of Operational Research and Journal of Revenue and Pricing Management, as well as in practitioner oriented journals, such as Journal of Healthcare Quality and European Journal of Ultrasound. Professor Odegaard is an editorial board member of the Journal of Revenue and Pricing Management and served as the 2015/16 president of the Canadian Operational Research Society (CORS).