Lifespan, Living, and Learning
The Lifespan, Living, and Learning vine examines learning and development throughout the lifespan to improve the quality of life of individuals and their communities. Local, national, and international research addresses achievement, innovation, and engagement in learning at any stage of life. 
---
On this page 
Explore select research and knowledge mobilization projects from members of the Centre for Leading Research in Education relating to the Lifespan, Living, and Learning vine.
---
Journal Articles
Bree Akesson, Elona Dhembo, and Lirondel Cheyne-Hazineh 
Drawing from a multi-country study of the social service workforce in southeast Europe, this paper presents baseline data on social work education in Albania.
Courtney A. Brewer 
This study investigated the experiences that refugee mothers had with transitioning their children to school while considering the broader landscape of resettlement in Canada.
Stephanie Burgoyne and Judy Eaton

The authors compared two sections of a class, one in a traditional format and the other in a flipped format (individual instruction online followed by experiential learning exercises in-class), based on students' academic performance and attitudes toward the class structure.
Dawn Buzza, Carolyn FitzGerald, Donna Kotsopoulos, Kristiina Montero, Julie Mueller, Steve Sider, Colleen Willard-Holt

This chapter in Initial Teacher Education in Ontario: The First Year of Four-semester Teacher Education Programs discusses Laurier's Faculty of Education's two-year, consecutive teacher education program in which graduates earn a Bachelor of Education (B.Ed.) degree.
Maria Cantalini-Williams and Glenda L. Black

In this article, the authors evaluate the FACES Project—a program to help prepare children for school success—to measure its results and impact on each community.
Maria Cantalini-Williams, Daniel H. Jarvis, and Glenda L. Black

Findings of this study indicate that the experiences of inquiring, ideating, incubating, and implementing the E4I resources closely reflected the phases found within the Innovation Cycle model. Feedback from teachers confirmed the usefulness of E4I for promoting innovation skills and mindsets in their students.
Kathleen Clarke (née Moore)

This article provides a brief overview of institutional challenges and considerations when addressing the mental health needs of graduate students in a university setting.
Judy Eaton, Jennifer Long, and David Morris

The authors developed a course that provides students with a foundation in academic literacy in the social sciences: how to find, read, critically assess, and communicate about social science research. In this article, they describe the key learning objectives of this course, the basic content areas, and some of the innovative teaching and learning strategies used in the course.
Carolyn FitzGerald

This review evaluates a mix of resources to inform pedagogy and related educational practices that foreground representations of youths and their literacy practices within and outside of school. One of these resources is Literacies, Sexualities, and Gender: Understanding Identities from Preschool to Adulthood, a book edited by Barbara J. Guzzetti, Thomas W. Bean, and Judith Dunkerly-Bean (2019).
Alexandra Gottardo, Xi Chen, Adrian Pasquarella, and Gloria Ramirez

This study followed young English as a second language learners to determine how they process English speech sounds while reading. The purpose of the 3-year study was to uncover whether their native language had an impact on their ability to navigate the inconsistencies in spelling versus pronunciation in the English language.
Denis Lim
This article explores conflicting approaches to citizenship, and immigrant children's rights implications, which give CYC practitioners a contextual understanding of youth agency, and equips them to empower young people as active citizens.
Julie L. Mueller, Yoad Avitzur, and Amanda Wudarzewski

This study explores the potential of physical activity to support self-regulated learning in the classroom through the implementation of stationary bicycles. Based on teacher feedback, bike- use when feeling distracting emotions like anxiousness or anger increased students' mindfulness and ability to self-reflect.
Jane Newland
Using philosopher Gilles Deleuze's theory of repetition for itself, Newland expands on the appeal of repetition as a key building block of story structure in French children's serial literature.
Nadeem Saqlain

This article reviews the findings of various research studies that, collectively, indicate that multi-grade education is as effective as single-grade schooling in terms of academic achievement and better in terms of social learning.
Jennifer Straub and Nancy Maynes 
This paper presents a visual conceptual model for the qualitative research approach referred to as phenomenography.
Jennifer Straub 
This dissertation concludes that many pre-service teachers have a limited understanding of the conceptions of citizenship that they are required to teach. As such, teacher educators can develop and implement specific strategies to attend to the pre-service teachers' conceptions of privilege, enhance their understanding of rights for minority groups, and promote civic engagement.
Kawennakon Bonnie Whitlow, Vanessa Oliver, Kim Anderson, Kari Brozowski, Stephanie Tschirhart, Danielle Charles, Kaienkwinehtha Ransom

This article reflects on the ways in which the authors' research project relied on art to engage young people in research, but, perhaps more importantly, to communicate complex symbolism, cultural values, Indigenous solidarity, and community healing through artistic expression. Using art as research was an endeavor to aspire to Kayanere'kowa [the Great Law of Peace] by manifesting sken:nen [peace], ka'hsatstenshera [power], and ka'nikonhri:yo [the Good Mind].
Deanna Yerichuk and Justis Krar 
This study investigates how community music scholarship has taken up inclusion and examines approaches from other scholarly disciplines, arguing that community music scholarship may benefit from more sustained and deliberate use of the term inclusivity, which points to the ongoing practice and effort towards inclusion. 
Books
Edited by Amanda Di Battista, David Szanto, and Irena Knezevic 
This text will bring together a collection of material to support undergraduate learning about food and food systems, from introductory survey courses to upper-year seminars and theme-specific study.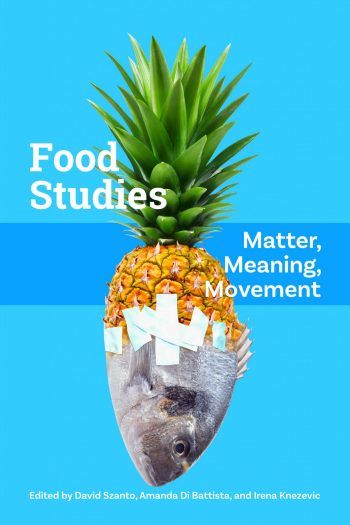 Judy Eaton and David Morris

This essential text develops and strengthens students' ability to develop research paper topics, conduct thorough literature searches, critically evaluate research, and effectively summarize and share information.
Raghad Ebied and Raghid Shreih, illustrated by Eman Salem

In this story, Hadi and Sameer's mom explains the importance of having compassion for her children by underlining the universal value of having acceptance and love for others, regardless of our differences.
Digital Resources
Alexandra Gottardo and Eileen Wood 
This series of videos was designed for parents, teachers or anyone interested in supporting children to build early reading skills. This series gives an overview of current research and best practices in a practical, how-to format that can be used in a variety of contexts. 
Magnus Mfoafo-M'Carthy and Jeff Grischow 
This website gives a voice to disabled Ghanaians by providing stories, research, and resources related to the history and experience of disability in Ghana.
As the result of archival research and interviews of 200 disabled  Ghanaians, Grischow's work provides necessary historical context to an issue of global importance. This is particularly true of Ghana, where societal attitudes toward and social supports for disabled persons remain limited despite the advances in human rights instruments.  
Focusing on the drivers of disability stigma in Ghana, the research identifies challenges faced by individuals with disability, analyzes local policies, support services, and programs in Ghana, examines Ghanaian public perception of disability, and mobilizes insights in academic and policy fora. 
Podcasts
Amanda Di Battista and Laine Young 
The Laurier Centre for Sustainable Food Systems' (LCSFS) podcast showcases the excellent and varied research happening at the LCSFS with a focus on how the work creates meaningful changes to the ways we produce, get, eat and understand our food. 
Programs 
Alexandra Gottardo and Amy Grant
Alexandra Gottardo's study conducted in conjunction with Amy Grant examined the effects of an intervention where parents learn about the importance of early exposure to literacy. This research contributed to the development of Strong Start to Reading's "Baby Connections" program. 
Iuliana Baciu and Alexandra Gottardo
This program was designed to target preliteracy and vocabulary skills for at-risk preschoolers (ages 3 – 4) before entering Junior Kindergarten. The program is fully manualized and is currently offered by the Strong Start Foundation with a grant from the Lyle S. Hallman Foundation.