Alumni and Student Member Profiles
Ali Jasemi
Ali Jasemi is a Ph.D. Candidate in Developmental Psychology at Wilfrid Laurier University, Ontario, Canada. His research is focused on bi/multilingualism, mental health, and cultural adjustment in migrants. Ali also teaches Abnormal psychology as a contract faculty. Over the past decade, Ali Jasemi has held several frontline and managerial roles within the community in mental health and rehabilitation, focusing on patients with traumatic brain injuries. Being fluent in four languages and aligned with the Canadian mosaic values, Ali has been actively promoting equity and diversity in mental health practice within the community and academic research studies.
---
Alia Hussain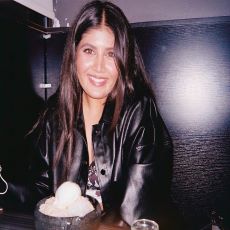 Alia Hussain is the Knowledge Mobilization and Social Media Coordinator in the CARE Lab at Wilfrid Laurier University.  Alia completed her undergraduate degree in psychology at the University of Western Ontario in 2020 and is currently a second-year Developmental Psychology Master's Student working under the supervision of Dr. Danielle M. Law. Alia's research experience and interests include youth's social-emotional development, developmental psychopathology, identifying factors influencing the development of youth with ADHD and autism, and the development of evidence-based preventative interventions targeting children and families.
Alia is dedicated to advancing our understanding of how adversity and contextual factors (i.e., social, cultural, and personal factors) impact neurodivergent youth's social-emotional and cognitive development and how to better support their varying developmental trajectories. She seeks to contribute to research that bridges the gap in clinical and theoretical models to address the diversity of autism and ADHD and identifies risk and protective factors of adaptive development in neurodivergent youth to construct and evaluate accessible preventative and interventional therapeutic practices tailored to this population. Alia has experience administering and evaluating preventative programming with children and caregivers in partnership with community organizations and alongside the CARE Lab and working with mother-child dyads at the Hayden Lab and Columbia University in the COVID-19 Mother Baby Outcomes (COMBO) program. Alia's devotion to bolstering the well-being of youth with developmental disorders continues to guide her academic career and research experience.
---
Avnee Sharma
Avnee is the Lab Coordinator and Community Outreach Coordinator of the CARE Lab. She completed her BA Psychology at Wilfrid Laurier University in 2020. She went on to complete her MA Developmental Psychology at Wilfrid Laurier University in 2022. Avnee is currently a second year PhD Developmental Psychology student under the supervision of Dr. Danielle Law. 
Given the modern age of media and social media that society is in and how much young people (i.e., emerging adults and adolescents) use smartphones and social media platforms, Avnee is committed to understanding and advancing our knowledge on the impact that technology and social media have on social and emotional development, particularly when it comes to how followers are affected by social media influencers. After creating a measure of the influence that followers experience due to social media influencers, Avnee is committed to continuing to investigate the impact these individuals might have on the social-emotional development and overall wellbeing of others. This passion for wellbeing and awareness of technology's influence extends to developing and evaluating programs for youth and children in partnership with the CARE Lab and MicroSkills. Avnee strives to promote the wellbeing of children, youth throughout her academic career and research.
---
Katherine Reid

Katherine Reid is a PhD student in Developmental Psychology at Wilfrid Laurier University working under the supervision of Dr. Alexandra Gottardo and Dr. Eileen Wood. Katherine completed her Master's in Developmental Psychology in 2021 at Wilfrid Laurier University, and her Undergraduate Honours in Neuroscience and Mental Health with a minor in Psychology in 2018 at Carleton University. Katherine's current research focuses on parent-child shared book reading and early literacy instruction and interventions.  She has experience working with parents and children in both research and her volunteer work in family programming with Woodview Mental Health and Autism Services. Katherine deeply values accessible and practical support for families that is informed by both research and the families she works with.
---
Katrina Abela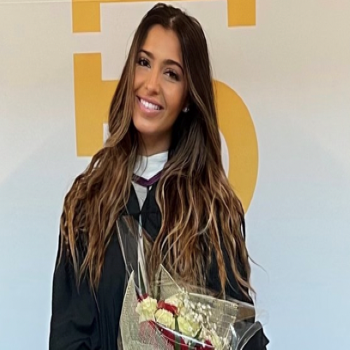 Katrina is passionate about supporting children and families and deepening theoretical understandings of these research themes and their intersections. She hopes to generate research which promote the development and evaluation of accessible programming intended to foster positive child-rearing practices, adaptive emotion self-regulation strategies and adjustment in children, and improve the psychological wellbeing of children and families. Katrina has experience collaborating with community partners to administer accessible preventative intervention with underserved, equity deserving youth and families and working with child populations at the Hospital for Sick Children and Ron Joyce Children's Health Centre. Katrina's passion for supporting children and families continues to guide her education, research, and clinical experience.
---
Krysten Spencer-Mueller

Krysten Spencer-Mueller is a doctoral candidate in Developmental Psychology at Wilfrid Laurier University. Her research explores educators' knowledge, efficacy, and experience in teaching STEM subjects, as well as identifying potential pathways for enhancing their efficacy even further.
---
Rifa Khan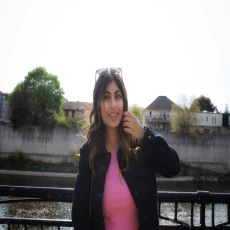 Rifa is a Laurier alumni with a Bachelor of Arts in honours French with minors in Psychology and Education. She worked as a research and social media assistant for Dr. Julie Mueller during her undergraduate years and had the opportunity to learn about the research in the Faculty of Education. Her interest in child education has led her to pursue a Masters in Child Studies and Education at University of Toronto Ontario Institute for Studies in Education (OISE). She will also be starting her placement with the Toronto District School Board in fall 2023. After the completion of her Masters, Rifa hopes to follow her dreams of becoming a teacher!
---
Sevval Cinar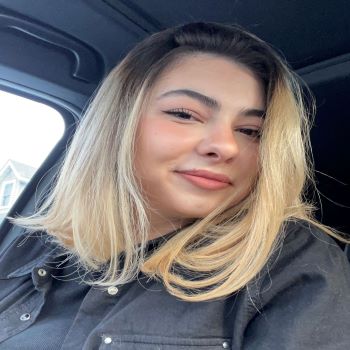 Sevval completed her undergraduate degree in Health Sciences at Wilfrid Laurier University and minored in Biology and Psychology. She is currently a Developmental Psychology master's student working under the supervision of Dr. Danielle Law. Sevval's research interests lie mainly in social emotional learning and development, emotion recognition, and emotion regulation of young children. Specifically, her undergraduate directed study and master's thesis work focus on children's interpretation of facial expressions covered with medical masks and its implications on children's capacity to regulate their own emotions.
Sevval is the Community Connections Coordinator in the Child & Adolescent Research and Education (CARE) Lab at Wilfrid Laurier University where she works with other team members to enhance the connections between the community's needs and academic research. Sevval is enthusiastic about continuing to work with children, their families, and educators to better support young children as they learn to recognize their own and others' emotions, regulate their feelings, and navigate social situations which are all key steppingstones for their overall wellbeing and future success. 
---
 Xiao (Rebecca) Li
Xiao is a Ph.D. student in Developmental Psychology, specializing in language acquisition and literacy development. Her research interests include English language acquisition in Chinese children, language and literacy in second-generation Chinese immigrants, reading in English as a second language, and the role of technology in language learning. Through her research, she aspires to contribute valuable insights to the field and make a positive impact on language education for specific populations.