Harald Prell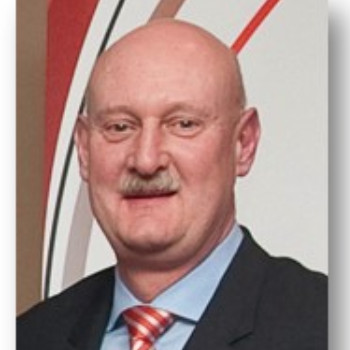 Harald is President of Viessmann Canada. Appointed to this role in 2010, he is responsible for all Canadian business operations, which includes engineering, technical and customer service, finance, human resources, marketing and sales.

His visionary approach to business processes' and his customer-first management philosophy, have enabled Viessmann Canada to consistently grow its revenue and market share.  

He joined the Viessmann Group in 1980 as Assistant General Manager of Vi Canada and later accepted the role of General Manager for Vi North America from 1986-2010. In 1990, he established Viessmann US in Warwick, RI. During his tenure, Vi Canada has expanded from 4 to 65 employees, and today holds a leadership position in the Canadian marketplace.

The company's most recent iteration involves an expansion of its research and development facility to develop new and innovative digital interfaces for the sleek, internet-connected heating control systems that the modern-day North American market wants.

The company is part of the Viessmann Group, a family-owned international manufacturer of heating, industrial and refrigeration systems that was founded in Germany in 1917 and has grown to have 23 production companies in 12 countries, subsidiaries and representatives in 74 countries, and some 12,000 employees around the world. It is now in its 4th generation with Maximilian Viessmann as Co-CEO of Viessmann Group.